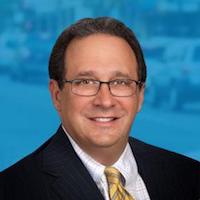 Stephen Bilkis
Head of Law Office
Being arrested and accused of a crime is serious and can have a lasting impact on your freedom, your job prospects, your finances, and your relationship with your family. Whether you are facing a federal or state charge for a white collar or a violent crime, whether the charge is a misdemeanor of a felony, Stephen Bilkis has the skill, experience, and judgment required to help protect your legal rights so that your case ends with the best possible result given the circumstances. A skilled negotiator, Mr. Bilkis can help you negotiate a favorable outcome for your criminal case pretrial. However, where necessary, Mr. Bilkis will use his superb skills as a litigator to vigorously defend you at trial.
Stephen Bilkis is a 1997 graduate of Touro Law School in New York, and was admitted to the New York bar soon thereafter. Following law school, Mr. Bilkis formed the Law Offices of Stephen Bilkis & Associates. In two decades of practice, Stephen Bilkis has represented hundreds of clients accused of crimes. He has earned a reputation for thoroughly investigating each case, being extraordinarily prepared, and having a dogged attitude when advocating for his clients. As a result, he has a record of obtaining excellent results for his clients, often in the pretrial phase.
Because Mr. Bilkis and his team understand New York Penal Laws related to the most violent crimes, the Law Offices of Stephen Bilkis & Associates is well-equipped to hand the toughest criminal cases. Whether you have been charged with assault, sexual assault, manslaughter, kidnapping, or any other violent crime, Mr. Bilkis has the skill and resources to mount a defense to the charges. Mr. Bilkis and his team will tirelessly to protect your legal rights and ensure you are given a fair trial. We will investigate all aspects of the case from the police investigation prior to the arrest, and the arrest itself. He will also investigate the handling of evidence and challenge the prosecution and law enforcement where there is evidence of unlawful searches and seizures or evidence of other questionable tactics. When the defense thoroughly investigates every aspect of a criminal case prior to trial, it is not usual for the charges against the defendant to be dropped or reduced.
Because New York state and federal laws are ever evolving, Mr. Bilkis makes it his business to keep abreast of the ever change laws. The Law Offices of Stephen Bilkis & Associates represents clients accused of felony and misdemeanor drug crimes, including crimes related to controlled substances, prescription drugs, and marijuana. Whether the client has been charged with a crime related to sale or possession, Mr. Bilkis will work hard to mount a credible and aggressive defense to the charges, and will advocate for alternative sentencing where appropriate.
Because of the stellar reputation of Stephen Bilkis as a criminal lawyer in New York, Mr. Bilkis has frequently appeared as a legal commentator in numerous New York media including ABC New York, the New York Times, New York Post and Newsday. Stephen Bilkis has been a member of numerous bar associations and organizations including the American Prepaid Legal Institute, New York State Trial Lawyers Association, New York State Bar Association, AARP Legal Services Network, and the American Association for Justice.
Whether the conviction is for a violent crime, a drug crime, a property crime, or any other type of crime, the consequences of a New York criminal conviction can be life-changing, and may include years of incarceration in state or federal prison, significant fines, fees, and penalties, probation, community service, and sex offender registration. In addition, having a criminal conviction on your record will make it difficult for you to find a job, rent an apartment, obtain professional licensing, or even pursue a college degree. In order to have the best chance of a favorable outcome in your case, contact the Law Offices of Stephen Bilkis & Associates as early in your case as possible. Contact us at 1-800-NY-NY-LAW (1-800-696-9529) to schedule a free, no obligation consultation regarding your case.